For iPhone
Go to www.oysterater.com in your phone's web browser.
1. Touch the Share button at bottom.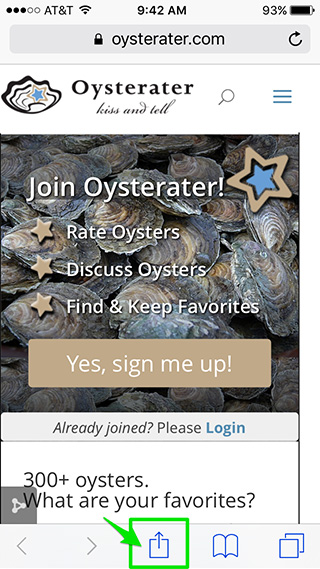 2. Touch "Add to Home Screen"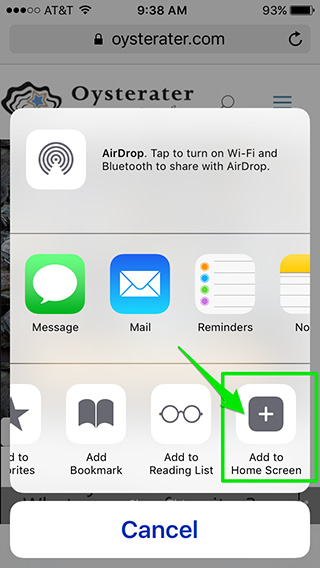 3. Done!
An Oysterater icon should appear on your home screen.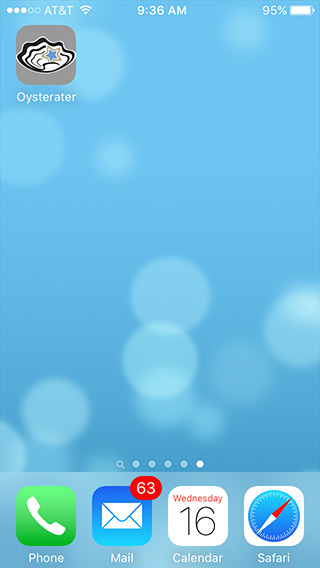 For Android phones
Open Chrome for Android.
Open oysterater.com.
Touch the menu button, then Add to homescreen.
You can enter a name, then Chrome will add it to your home screen.